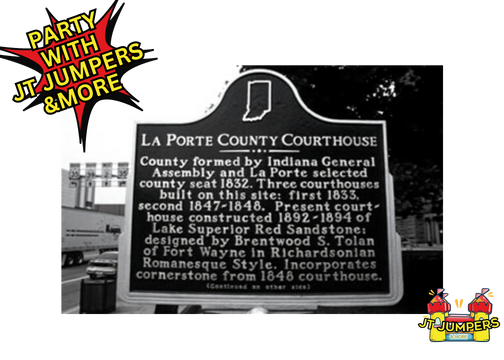 Chair Rentals LaPorte, Indiana
At JT Jumpers & More, we pride ourselves on providing not just exceptional chair rentals, but also an overall hassle-free experience that adds ease to any event planning process. Our fast service, combined with our immaculate cleanliness standards, ensures that you and your guests receive top-quality seating options on time and in pristine condition. Moreover, our easy booking system offers a smooth and efficient process, allowing you to focus on other important aspects of your event. Choose JT Jumpers & More for a seamless and enjoyable chair rental experience, tailored to meet your every need.
Call now (219-304-8322) with any questions you may have! We can help build a package if you just don't know what you want or need. We're here to help you in anyway possible.
Order-by-Date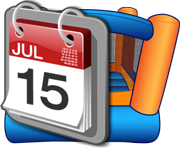 Bounce House Rentals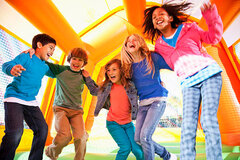 Wet/Dry Slide Rentals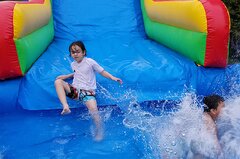 Party Add-ons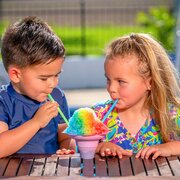 Tent, Table, & Chair Rentals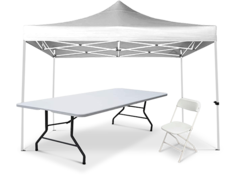 Chair Rentals in LaPorte, Indiana
Imagine hosting an unforgettable event with the help of JT Jumpers & More, providing not only exceptional chair rentals but also ensuring fast service, squeaky-clean products, and an easy booking system. With a commitment to customer satisfaction, our company ensures that every aspect of their chair rental process is streamlined and efficient, leaving you ample time to focus on other crucial aspects of your event. From birthdays to weddings, JT Jumpers & More is there to guarantee a comfortable and convenient seating arrangement – all you have to do is contact us through their hassle-free booking system to get started. Don't compromise on quality; trust JT Jumpers & More for your next big gathering.
Chair Rentals Near Me Laporte, Indiana
When it comes to organizing a special event or gathering, the importance of comfort and convenience for your guests cannot be overlooked. That's where JT Jumpers & More steps in, offering top-notch chair rental services in your nearby vicinity. You can always count on our fast service and clean, well-maintained chairs to make your event a memorable and enjoyable experience for your guests. Our user-friendly and easy booking system ensures a hassle-free process for you, allowing you to focus on other aspects of your occasion. Choose JT Jumpers & More for a reliable and exceptional chair rental service, and show your guests the meaning of true comfort and style. You can find us by searching for "chair rentals near me" in Laporte, Indiana.
Bouncy House LaPorte, Indiana
At JT Jumpers & More, we take pride in providing an exhilarating and memorable experience for kids and adults alike. Our bouncy houses guarantee endless hours of fun for days, ensuring that everyone maintains a smile on their faces. We understand the importance of customer satisfaction, which is why we continue to maintain a record of zero unsatisfied customers. With our attention to detail, commitment to safety, and sheer dedication to entertainment, you can trust JT Jumpers & More to make your next event a truly unforgettable experience.
Still have questions? Feel free to use our contact form below.