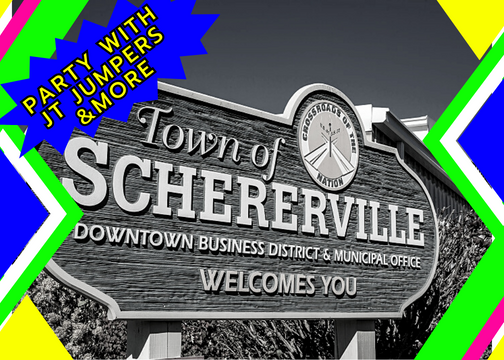 Chair Rentals in Schererville, Indiana
You came to the right place, JT Jumpers & More offers chair rentals as part of our party rental company. Our top goal is to have a one-stop shop for our customers. We leave no stone unturned and explore all options that our customers would love to see! We will let our
Google
and
Facebook
reviews speak for us!
Call now (219-304-8322) with any questions you may have! We can help build a package if you just don't know what you want or need. We're here to help you in anyway possible.
Order-by-Date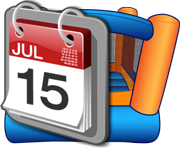 Bounce House Rentals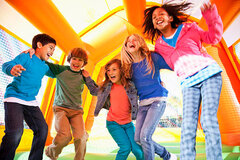 Wet/Dry Slide Rentals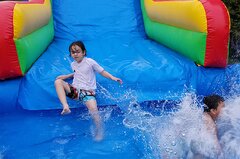 Party Add-ons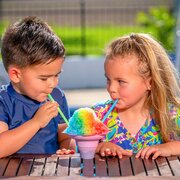 Tent, Table, & Chair Rentals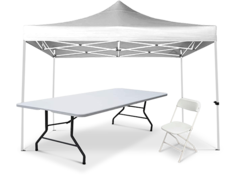 Chair Rentals in Schererville, Indiana
Chair rentals are an essential aspect of planning a successful event, rather it be a wedding, corporate gathering, or a casual party. With the right selection, our rented chairs can add flair and convenience to your event while minimizing the burden of acquiring and managing seating for your guests. To ensure your celebration runs seamlessly, it is highly advantageous to work with a reliable rental company offering quality chairs to match your event's theme, style, and budget. Expert rental services can help you choose from a large quantity of chairs and even assist in arranging the layout. By opting for chair rentals, you not only furnish your occasion with elegance and utility but are also freed from concerns about yourself with post-event storage or disposal, as our services include setup and teardown for your ease.
Chair Rentals Near Me Schererville, Indiana
When planning an event in Schererville, you might find yourself in need of additional seating options to accommodate all your guests comfortably. Chair rentals near you with JT Jumpers & More can be the perfect solution for this predicament. As a local party rental company, we are tailored to suit your specific event type, from birthday parties to casual corporate gatherings. By choosing us for chair rentals in Schererville, you not only support a local business, but also benefit from our extensive knowledge and experience in the event industry. Furthermore, our rental company extends our services to offer delivery and pick-up of the chairs, taking the stress off your plate and allowing you to focus on other important aspects of your event. With JT Jumpers & More, you can ensure a well-organized and seamless experience for both you and your guests.
Tent Rentals Schererville, Indiana
If you're planning an event in Schererville, Indiana and searching for some spectacular tent rentals, look no further than JT Jumpers & More! With a mission to make your special occasion a hit, JT Jumpers & More offers an outstanding selection of high-quality tents, perfect for parties, weddings, or corporate events. As a local, family-owned business, they pride themselves on providing a personalized service to the residents of Schererville and the surrounding areas. You can expect exceptional customer service and a quick, efficient set-up to minimize stress on the big day. In addition to their state-of-the-art tents, JT Jumpers & More also offers a variety of party rental items such as tables, chairs, and other accessories to create a stunning and memorable event. Choose JT Jumpers & More for your next celebration and experience unparalleled professionalism and commitment to excellence.
Still have questions? Feel free to use our contact form below.