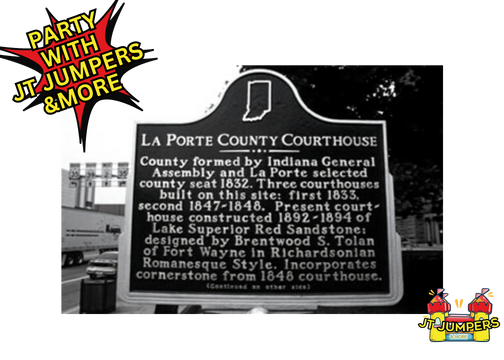 Party Rentals Laporte, Indiana
When it comes to organizing an unforgettable event, JT Jumpers & More has got you covered with our unbeatable range of party rentals in LaPorte, Indiana. With a vast selection to choose from, you'll find everything you need to create memories that will last a lifetime. What sets us apart is their unmatched booking system, designed to make renting equipment as easy and efficient as possible. So, whether you're planning a birthday extravaganza, a corporate event, or a family-friendly gathering, don't miss an opportunity to enhance the festivities with JT Jumpers & More. Secure your booking today and let our exceptional party rentals transform your event into an extraordinary celebration.
Call now (219-304-8322) with any questions you may have! We can help build a package if you just don't know what you want or need. We're here to help you in anyway possible.
Order-by-Date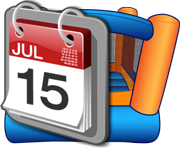 Bounce House Rentals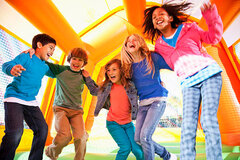 Wet/Dry Slide Rentals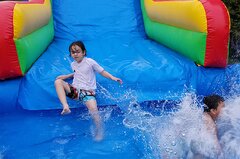 Party Add-ons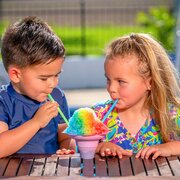 Tent, Table, & Chair Rentals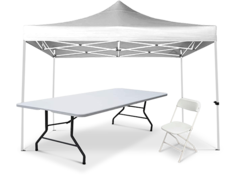 Party Rentals LaPorte, Indiana
Look no further than JT Jumpers & More for all your party rental needs! As a trusted family-owned company, you can count on us to provide an unparalleled selection of bouncy castles, inflatables, and more. Make sure your next shindig is one for the memory books and reserve your party selections today. There's no disappointment in sight when you choose us for your festivities — quite the opposite, really! Embrace the celebration and let's bounce that party planning stress away with the help of JT Jumpers & More. After all, life's too short for subpar parties. So go ahead and jump at the chance to solidify your spot as the host with the most!
Party Rentals Near Me LaPorte, Indiana
If you're on the hunt for some serious party gear in LaPorte, Indiana, look no further than the mightiest of all party-starters: JT Jumpers & More. Located conveniently close at hand, our family-owned company has an arsenal of epic rental options so vast, it's akin to discovering a treasure trove of party paraphernalia. Dare to dive into the ocean of inflatable goodness, from bouncy castles to mega water slides, and witness the smiles of all party filchers and scallywags. Avast, as bookings go, time and tide wait for no one, so why swim against the stream? Cast your anchors today and book your next unforgettable celebration, powered by nothing less than JT Jumpers & More!
Still have questions? Feel free to use our contact form below.