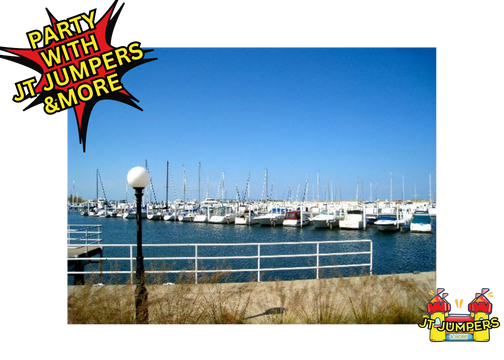 Party Rentals Michigan City, Indiana
At JT Jumpers & More, we believe that party rentals in Michigan City, Indiana should not only be enjoyable but also entirely stress-free. With that in mind, we specialize in providing the best delivery and setup services in the area, ensuring that everything runs as smoothly as possible for your big event. After all, who wants to spend time worrying about whether or not the bounce house will arrive on time when there are more important matters at hand - like deciding on the perfect outfit for the occasion? Our dedicated team is not only punctual, but also renowned for their witty banter, turning the process of setting up your party into an entertaining affair. No need to count down the minutes or repeatedly check your watch; with JT Jumpers & More, you can relax and enjoy the preparations, knowing that we'll always be there exactly when you need us.
Call now (219-304-8322) with any questions you may have! We can help build a package if you just don't know what you want or need. We're here to help you in anyway possible.
Order-by-Date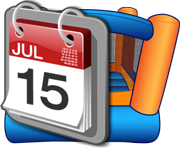 Bounce House Rentals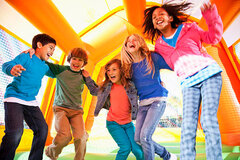 Wet/Dry Slide Rentals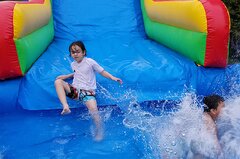 Party Add-ons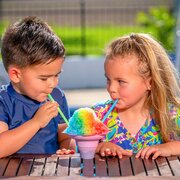 Tent, Table, & Chair Rentals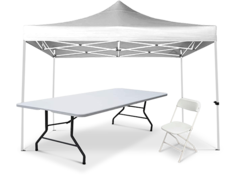 Party Rentals in Michigan City, Indiana
The bustling town of Michigan City, Indiana is booming with excitement! It's home to the one and only JT Jumpers & More - the party rentals MVP in the area. From birthdays to family reunions, they've got you covered. Known for being always on time, these witty wizards of fun are the most reliable in the business. So get ready for some serious amusement and laughter, as JT Jumpers & More's top-notch party rentals and equipment are bound to make your event happen, and happen in festive style. Hesitating? Don't worry - with JT Jumpers, your satisfaction will be sky high, just like its bouncy castles!
Party Rentals Near Me Michigan City, Indiana
At JT Jumpers & More, we understand that party planning in Michigan City, Indiana is no small feat, especially when you're aiming for an unforgettable experience. That's why we offer more than just a toe-tapping time - we provide a one-stop-shop for all of your party rental needs! From bouncy castles to party rental tents, we've got you covered. And, with our cheeky knack for punctuality, you can count on us to be there right on time. Don't let your next shindig be a yawn-fest, choose JT Jumpers & More, and let the good times roll, bounce, and jump their way into your guests' memories!
Bouncy Castle Rentals
If you're looking to add a dash of excitement and a sprinkle of fun to your next event in Michigan City, Indiana, look no further than JT Jumpers & More! As a purveyor of fabulous bouncy castle rentals, we know just the ingredients to spice up any gathering. The best part? Their impeccable timing ensures that your inflatable wonderland is always set up with precision and flair. So why not dazzle your guests with a gravity-defying experience, courtesy of JT Jumpers & More, and let the bouncy shenanigans commence? Trust us, when it comes to frolicking in a sea of air-filled castles, there's no time like the present.
Still have questions? Feel free to use our contact form below.