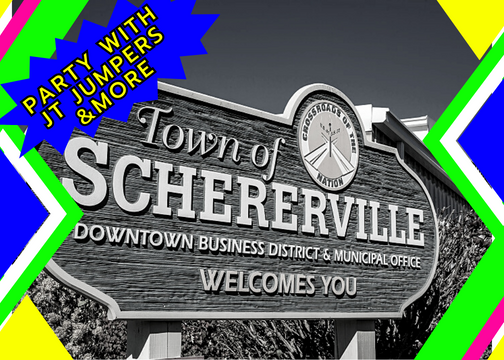 Party Rentals in Schererville, Indiana
At JT Jumpers & More, we pride ourselves on being the premier party rental service in Schererville, Indiana. Our team of dedicated professionals is committed to providing top-notch solutions that cater to the diverse wants and needs of our clientele. We know that when it comes to celebrating special occasions, creating a memorable experience is of the utmost importance. This is why our extensive range of party supplies and innovative equipment ensures that each event is unique and leaves a lasting impression on all attendees. From captivating inflatables and exciting games, to essential party necessities, JT Jumpers & More guarantees an extraordinary experience that leaves our clients 100% satisfied. Consolidate the magic of your special day with the unrivaled convenience, reliability and quality of our products and services. Trust JT Jumpers & More to make your event truly unforgettable.
Call now (219-304-8322) with any questions you may have! We can help build a package if you just don't know what you want or need. We're here to help you in anyway possible.
Order-by-Date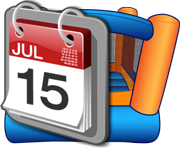 Bounce House Rentals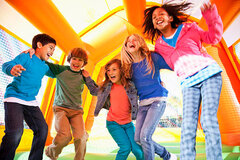 Wet/Dry Slide Rentals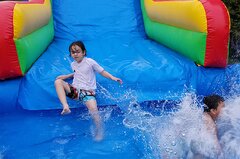 Party Add-ons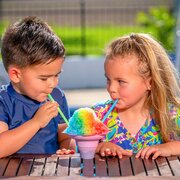 Tent, Table, & Chair Rentals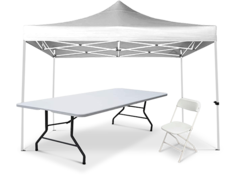 Party Rentals in Schererville, Indiana
At JT Jumpers & More, we pride ourselves on providing an exceptional party rental experience for the residents of Schererville, Indiana. Our wide range of meticulously maintained equipment ensures that every gathering, from children's birthday parties to corporate events, is nothing short of unforgettable. We understand that a memorable celebration requires attention to detail, and that is why our team of professionals is dedicated to meeting and exceeding the unique requirements of each event. With JT Jumpers & More, our clients can rest assured knowing that their party will be seamlessly transformed into a dynamic and entertaining environment suitable for guests of all ages. Allow our top-of-the-line party rentals and uncompromising commitment to customer service to elevate your next event to new heights.
Party Rentals Near Me Schererville, Indiana
When planning the perfect event or celebration in Schererville, Indiana, look no further than JT Jumpers & More for all your party rental needs. With our professional and reliable services, we are dedicated to ensuring that your special day is a memorable one. Whether you're looking for an exciting bounce house, engaging interactive games, or striking tents and tables, you can trust or top-notch inventory to transform any celebration into an unforgettable experience. At JT Jumpers & More, we ensure the seamless set-up and removal of our rental equipment, allowing you to focus on enjoying your event with your guests. Let us elevate your party in Schererville, Indiana, with our incredible range of party rentals that cater to all age groups and interests. Always dependable and committed to quality, JT Jumpers & More is the ultimate solution to create extraordinary events that will be cherished for a lifetime.
5 Star Rated Party Rental Company Schererville, Indiana
At JT Jumpers & More, our dedication to providing a top-notch, 5-star party rental experience is unmatched. Our professional team is committed to ensuring that your event, whether it's a birthday celebration or a corporate gathering, is unforgettable and enjoyable. We offer a diverse range of rental options, from bounce houses and water slides to tables, chairs, and concessions, all under the promise of exceeding your expectations. Our seamless booking process, timely deliveries, and exceptional customer service have earned us the reputation as the go-to choice for unforgettable and stress-free celebrations. Choose JT Jumpers & More to elevate your event to an experience that leaves a lasting impression on your guests.
Still have questions? Feel free to use our contact form below.