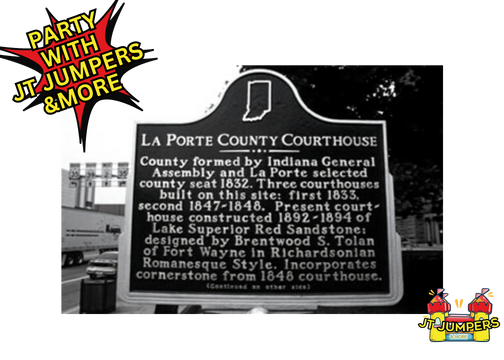 Tent Rentals LaPorte, Indiana
At JT Jumpers & More, located in the beautiful city of LaPorte, Indiana, we understand that every event is unique, and catering to each customer's needs is a top priority. That's why we provide an exceptional variety of tent rentals, ensuring that your outdoor gathering is perfect no matter the size, theme, or weather conditions. With our dedication to unbeatable customer service, we assure you that we take every detail into account, such as the seating arrangements, decorations, and of course, the all-important tent setup. Don't let anything stand in the way of a spectacular celebration – trust JT Jumpers & More to bring your vision to life.
Call now (219-304-8322) with any questions you may have! We can help build a package if you just don't know what you want or need. We're here to help you in anyway possible.
Order-by-Date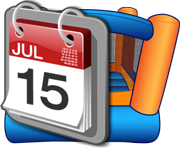 Bounce House Rentals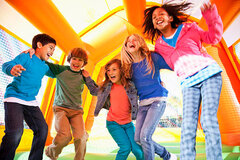 Wet/Dry Slide Rentals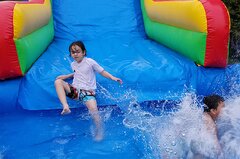 Party Add-ons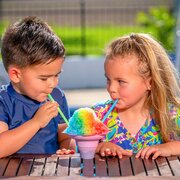 Tent, Table, & Chair Rentals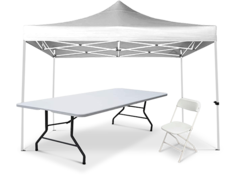 Tent Rentals in LaPorte, Indiana
At JT Jumpers & More, located in the bustling heart of LaPorte, Indiana, we believe that the key to enjoying life is having a good ol' laugh, even when it comes to tent rentals! That's right, folks, we're not your ordinary, run-of-the-mill tent providers. As a matter of fact, we're on a mission to satisfy every customer's need while tickling their funny bone! Whether you're planning a circus-themed soiree or simply want to shield your backyard barbecue from Indiana's ever-changing weather, our tents have got you covered—pun totally intended! With JT Jumpers & More by your side, you can rest assured that we'll have you jumping for joy, cracking up, and embracing the lighter side of life as you create unforgettable memories under our splendid shelters.
Tent Rentals Near Me LaPorte, IN
When planning an event in LaPorte, Indiana, don't settle for less – choose JT Jumpers & More for your tent rental needs. As a local business, we understand the value of providing our community members with exceptional service and high-quality products. Our tents come in various sizes, styles, and price ranges, ensuring that you'll find the perfect solution for any occasion, be it a wedding, birthday party, or corporate gathering. In addition to our outstanding selection, our knowledgeable and friendly team is always available to help guide you through the rental process and ensure that your experience is smooth and stress-free. So, when you search for tent rentals near me, remember to choose JT Jumpers & More for your memorable events in LaPorte, Indiana.
Table Rentals LaPorte, Indiana
If you are in LaPorte, Indiana, and in need of a table rental for an upcoming event, look no further than JT Jumpers & More, your ultimate solution for all party essentials. Don't settle for less when you can get quality, affordable table rentals that are close to you. With a reputation for providing exceptional customer service, we go the extra mile to ensure your event goes smoothly and that you have all the tables and chairs necessary, regardless of the occasion. Catering to a variety of different events, such as birthdays, graduations, and corporate gatherings, JT Jumpers & More has everything you need to elevate your party experience. Reach out to us today and let your search for the perfect table rental service finally come to an end.

Still have questions? Feel free to use our contact form below.