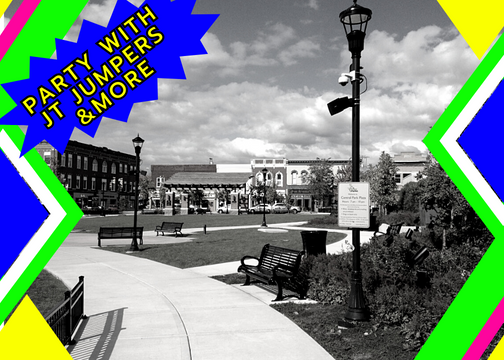 Tent Rentals in Valparaiso, Indiana
If you're planning an outdoor event in Valparaiso, Indiana and need a reliable tent rental service, look no further than our family-owned company. At JT Jumpers & More, we take pride in making sure that every customer is satisfied with our services. From the moment you make your reservation, we will guide you through the rental process and ensure that your tent is set up and taken down without any issues. Our team will take care of everything in between, allowing you to focus on the event itself. So whether you're planning a wedding, birthday party, or corporate function, trust us to provide you with the high-quality tent rental you need to make it a success.
Call now (219-304-8322) with any questions you may have! We can help build a package if you just don't know what you want or need. We're here to help you in anyway possible.
Order-by-Date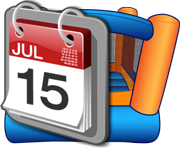 Bounce House Rentals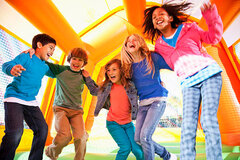 Wet/Dry Slide Rentals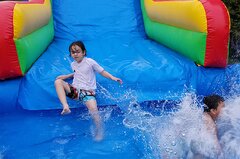 Party Add-ons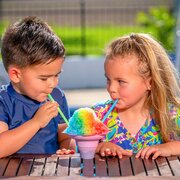 Tent, Table, & Chair Rentals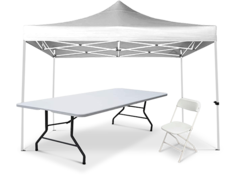 Tent Rentals Valparaiso, Indiana
Are you planning an outdoor event in Valparaiso, Indiana, but worried about unpredictable weather conditions? Look no further than JT Jumpers & More, your go-to source for high-quality tent rentals. With our vast selection of tents and canopies, we have the perfect option to fit your specific needs and event size, whether you're hosting a small family get-together or a grand corporate function. Our team of experts takes care of every detail, from delivery to set up and tear down, leaving you free to enjoy your event without any stress. Choose JT Jumpers & More for your next event and experience the peace of mind that comes with professional event rental services.
Tent Rentals Near Me Valparaiso, Indiana
When planning an outdoor event or party, the last thing you want to worry about is the logistics of setting up and tearing down a tent. That's where JT Jumpers & More comes in. Our company offers top-notch tent rentals in Valparaiso, Indiana, and we're here to make your event planning experience seamless and stress-free. Our team of experts is equipped to handle all types of events, whether it be a wedding, corporate event, or backyard barbecue. Plus, our "near me" search feature ensures that we can provide our services wherever you are. Trust us to help you host an unforgettable event with our high-quality tent rentals.
Still have questions? Feel free to use our contact form below.