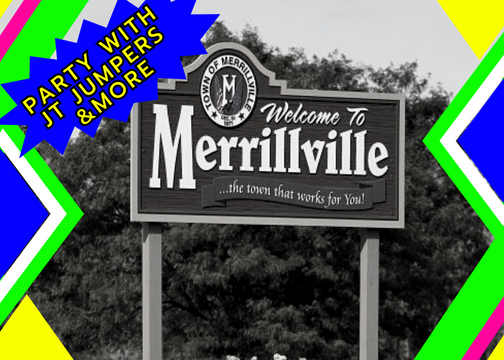 Waterslide Rentals in Merrillville, Indiana
Are you ready to get wet and wild in Merrillville, Indiana? Well, JT Jumpers & More has got you covered (in water, that is!) With their clean and awesome water slide rentals, you'll be slipping and sliding like a pro in no time. But hey, be careful not to embarrass yourself in front of your friends - you don't want to be the one who belly flops instead of gracefully landing in the pool. So, grab your towels and sunscreen and get ready for a splashtastic time with JT Jumpers & More's water slide rentals.
Call now (219-304-8322) with any questions you may have! We can help build a package if you just don't know what you want or need. We're here to help you in anyway possible.
Order-by-Date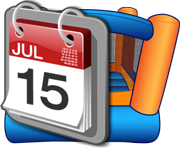 Bounce House Rentals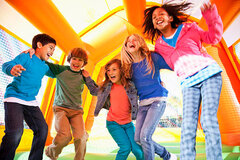 Wet/Dry Slide Rentals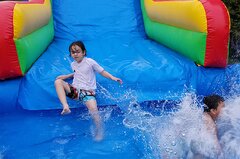 Party Add-ons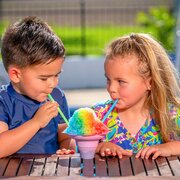 Tent, Table, & Chair Rentals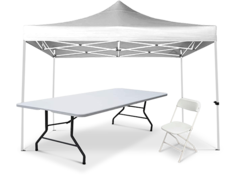 Waterslide Rentals Merrillville, Indiana
Looking for a way to cool off during the sweltering Indiana summer? Look no further than water slide rentals from JT Jumpers & More in Merrillville! Our units are so clean, you could eat a hot dog off them (although we don't recommend it, because that's just gross). And let's talk about how awesome they are. You'll feel like you're soaring through the air as you zoom down our slides, screaming in sheer exhilaration. Trust us, there's no better way to beat the heat than with our water slide rentals. Plus, if you're lucky, you might even get a few sprays in the face to really keep things interesting. Book your rental today and get ready to make a splash!
Waterslide Rentals Near Me Merrillville, Indiana
Are you ready to slide your way into summer fun? Then look no further than JT Jumpers & More's water slide rentals in Merrillville, Indiana! Our units aren't just clean and awesome, they're practically Olympic-level in their slide game. You'll feel like a gold medalist as you glide down our slides with the sun beating down and the water spraying up. Plus, with our hilarious and friendly staff on hand, you're guaranteed to have a splashing good time. So come on over to JT Jumpers & More and let's make some summer memories!
Still have questions? Feel free to use our contact form below.