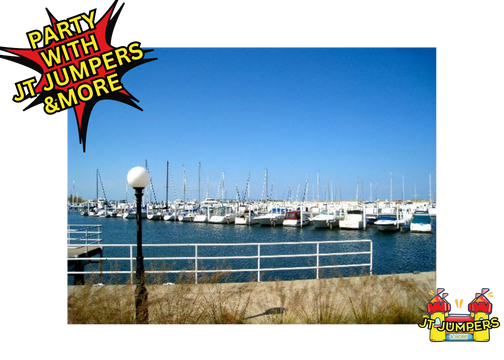 Waterslide Rentals in Michigan City, Indiana
At JT Jumpers & More, we take great pride in providing the most exhilarating waterslide rentals in Michigan City, Indiana. Understanding that your time is precious, our professional team is dedicated to delivering and setting up your unique waterslide experience, ensuring it is worry-free and always on time. With our top-notch service and unwavering commitment to fun, you can sit back and relax while we transform your event into an unforgettable aquatic adventure. Trust JT Jumpers & More to exceed your expectations and bring the ultimate waterslide experience right to your doorstep, creating lasting memories for everyone involved.
Call now (219-304-8322) with any questions you may have! We can help build a package if you just don't know what you want or need. We're here to help you in anyway possible.
Order-by-Date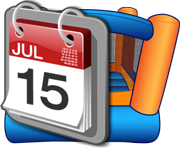 Bounce House Rentals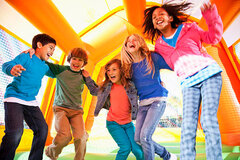 Wet/Dry Slide Rentals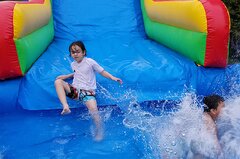 Party Add-ons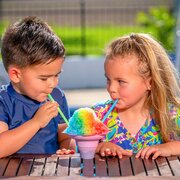 Tent, Table, & Chair Rentals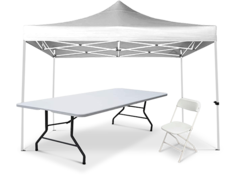 Waterslide Rentals Michigan City, Indiana
Step into the world of pure excitement and entertainment with JT Jumpers & More, the premier choice for waterslide rentals in Michigan City, Indiana. Our dedicated team is committed to providing a worry-free experience for all your event needs, ensuring each delivery and setup is always on time. With our exceptional inflatables, you'll create lasting memories and transform any gathering into an adventure for guests of all ages. Trust JT Jumpers & More to elevate your next event, making it a truly unforgettable occasion. Our professionalism and commitment to your satisfaction guarantee a seamless and enjoyable waterslide rental experience that will captivate your guests from start to finish.
Waterslide Rentals Near Me Michigan City Indiana
When planning a memorable event in Michigan City, Indiana, look no further than JT Jumpers & More for an exhilarating and captivating experience! Offering a vast selection of waterslide rentals near you, we are committed to making your special occasion as entertaining and delightful as possible. Our professional team takes great pride in providing our clients with a worry-free experience by handling delivery and setup promptly and efficiently. We understand the importance of punctuality and consistently arrive on time, ensuring your event proceeds smoothly without any unnecessary delays or complications. Allow JT Jumpers & More to be the reliable and trusted choice for a spectacular waterslide extravaganza, elevating your celebrations to new heights of fun and excitement.
Bouncy House Rentals Michigan City, Indiana
Imagine bouncing your way through an extraordinary weekend, filled with laughter and joy, courtesy of JT Jumpers & More – your friendly neighborhood bouncy house provider in Michigan City, Indiana. Convenience and smiles walk hand-in-hand as you'll delight in our easy breezy delivery and setup. Say goodbye to stress as we provide you with an oh-so-worry free bouncy house experience that will have you soaring high above the clouds (metaphorically, of course). Place your trust in our punctilious hands as we're consistently and fashionably on time, ensuring your celebrations can begin right on the dot. So why wait, Michigan City dwellers? Elevate your parties to new heights with JT Jumpers & More!
Still have questions? Feel free to use our contact form below.