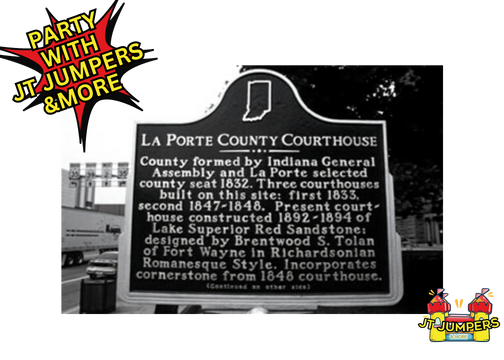 Waterslide Rentals LaPorte, Indiana
JT Jumpers & More is the party rental company to turn to when you want to host a fun and memorable event. From waterslide rentals that will keep your guests at an appropriate temperature while they stay active, to their no unsatisfied customers policy, you are sure to please all of your guests. With JT Jumpers & More, your guests can stay wet and cool as they enjoy the party for days on end. Booking with this reputable party rental company is sure to give you peace of mind!
Call now (219-304-8322) with any questions you may have! We can help build a package if you just don't know what you want or need. We're here to help you in anyway possible.
Order-by-Date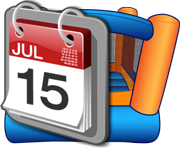 Bounce House Rentals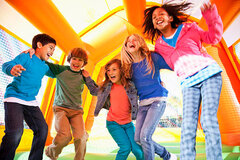 Wet/Dry Slide Rentals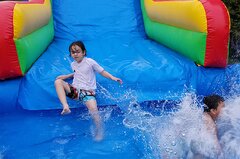 Party Add-ons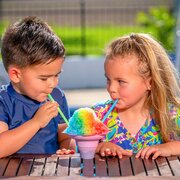 Tent, Table, & Chair Rentals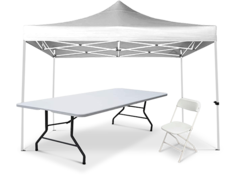 Waterslide Rentals in LaPorte, Indiana
JT Jumpers & More is the perfect party rental company when it comes to long, hot summer days. With waterslide rentals, we provide a way to help stay cool while having fun all day long. We have the latest inflatable slides specifically designed for refreshing summer days. Regardless of the size of your event, all of our customers will be sure to have an amazing time with our quality rentals. There are no unsatisfied customers with JT Jumpers & More; customer service and satisfaction are always top priority for them. Make your next gathering even more enjoyable, with waterslides from JT Jumpers & More!
Waterslide Rentals Near Me LaPorte, Indiana
At JT Jumpers & More, we pride ourselves on offering top-notch water slide rentals at great prices, ensuring you have the best summer experience right in your backyard. Centrally located near LaPorte, Indiana, we're just a quick search for "waterslides near me LaPorte, Indiana" away from granting you the ultimate refreshing escape from the heat. What sets us apart is our intuitive, unmatched booking system that streamlines the rental process, making it incredibly easy for you to secure the perfect water slide for your occasion. Don't miss out on the fun and excitement that our water slide rentals have to offer - make your booking with us today and gear up for an unforgettable splash of laughter, entertainment, and adventure!
Tent Rentals LaPorte, Indiana
At JT Jumpers & More, we pride ourselves on offering top-notch tent rentals at unbeatable prices in the LaPorte, Indiana area. If you're planning an event and need a reliable provider for tent rentals, simply search "Tent Rentals near me LaPorte, Indiana" and you will discover our outstanding services. What sets us apart from the competition is our unmatched booking system, which makes the process of renting from us incredibly easy and hassle-free. Don't miss out on experiencing the exceptional quality and convenience that JT Jumpers & More has to offer; secure your booking today and elevate your event to the next level.
Still have questions? Feel free to use our contact form below.